Just a quick search today, I don't have much time. Btw we went metal-detecting and we found an ancient (medieval?) coin! Yes!!!
PSX Pepsi Arcade Display System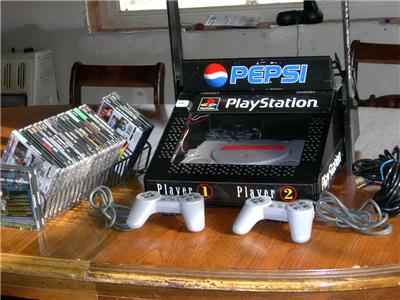 Sega Saturn original metal store game system display
This seller, lately always featured, has a lot of Atari-Activision-Sega vintage promo items. Check this cool ATARI CHOPPER COMMAND 1982 ACTIVISION UNPUNCHED PROMO
I suggest you to print this picture (not this resized one, the one in the auction)Â on a cardboard and build it!
If you buy this item, you should be crazy if you build the chopper with the original new item!
Other stuff:
PLAYSTATION 2 TOOL