As we approach Halloween it's not only time to start thinking about what costumes we will be wearing this year but also what great new horror video games we can play to scare ourselves with! Luckily there are a few great games out there to help you get your fix.
This darling of indie horror games has reached a high level of popularity in a relatively quick time. The first Five Nights at Freddys released just last year and has already spawned 3 sequels. Inspired by the Chuck E. Cheese restaurant chain, the gamer must defend themselves from malfunctioning animatronics in the Freddy Fazbear's Pizza restaurant. The player must control doors and lights from a guard room but cannot leave. All actions deplete a limited electrical power, and if the power runs out the player is left completely defenseless and can only sit in the dark hoping that they can survive until the end of their shift.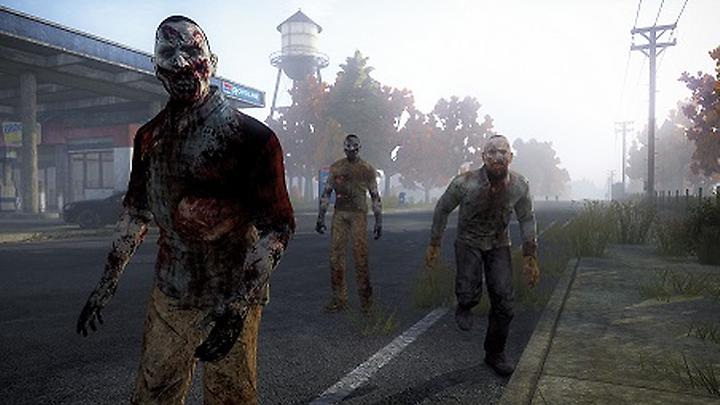 The main focus of H1Z1 is to survive against zombies using multiplayer cooperation, trading, and team-building. This is what makes the title different from other MMO survival horror games. The main focus is to survive using teamwork instead of having a PvP environment where zombies are just used as a backdrop. Currently available on Steam it is in development for Windows and the Playstation 4.
If you missed it last month Frictional Games was giving away their now-classic Amnesia Dark Descent downloadable horror games free to celebrate the release of their latest horror game title, Soma. Frictional Games has swapped out the ominous castle of Amnesia for a tense underwater environment that leaves you feeling alone, but never forgetting the weight of the situation threatening to crush you just like the ocean above. True to form, you are still weaponless and need to avoid confrontations with the ship's artificial sentient inhabitants at all costs. But Soma conquers something incredible in a horror game: it challenges the player to define what "life" is in a world of synthetic machines, and to explore preconceived notions of what it means to be human.
Earlier this year Capcom released another title in its flagship horror series with Resident Evil Revelations 2. Revs 2 makes a great companion to the wonderful Resident Evil Remake. This title keeps the momentum going that it started in its predecessor by sticking with the faster gameplay and tense, atmospheric horror. Play as either one of the series regulars Claire or Barry Burton in two alternating campaigns. Trapped on a secluded island you must uncover the secrets behind a mysterious figure's heinous experiments in Resident Evil's latest addition to the RPG horror games genre.
Released last year in Japan, fans in the states can finally play the latest installment in the series this fall. Fatal Frame: Maiden of Black Water (or Fatal Frame V) is a Wii U exclusive and tasks the player with exorcising hostile ghosts by taking photos of the paranormal entities using the Wii U gamepad. The game draws inspiration from classic Japanese horror movies Ju-On and Ringu. Maiden of Black Water releases October 22, 2015.
Now that you've read about some new horror video games here are some auctions currently open on eBay for merchandise on past horror games!