PlayStation, Mega Drive, Dreamcast, Mega CD, Amiga promo retailer VHS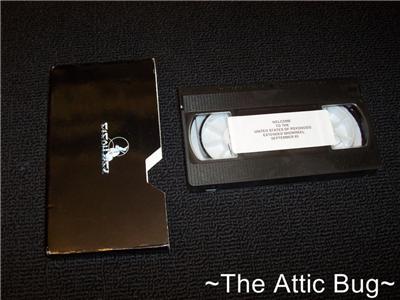 I wonder if there's something unreleased on those videocassettes.
BANDICOOT-ORIGINAL PROMO SHOP DISPLAY

I was looking for weird auctions when I've met this article on an Italian blog that shows the worst auctions. Well, there is a featured seller that I've met several times, always asking myself how is it possible for him to sell all that "software".
His shop contains music collections, Amiga CD32 re-releases and PC Engine ROM collections with emulators. Everything in "sealed DVD cases".
Do you think he has the rights? Does he own the licenses?
It's everything so public that…I have no clues!
Other stuff:
Atari 1983 Company Telephone Directory Binder
Super Mario Bros TV Tray
A nice Gig Leonardo auction