That's a cool picture!
1981 FLEER Nintendo DONKEY KONG Candy Maze – Mine!

1984 Nintendo STATIONERY+Box+Paper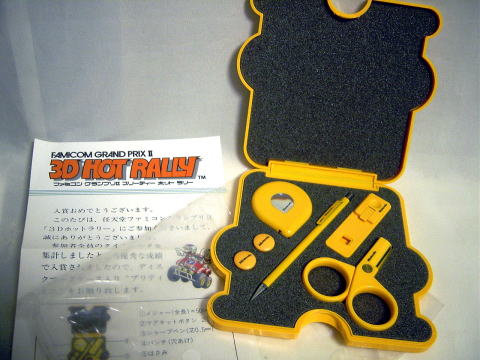 Original Japanese competition prize!
Last two Nintendo items for today:
Starfox Super Weekend
Nintendo Nes Control Deck Yellow Test Cartridge

INTELLIVISION PLAYCABLE BOX + ACCESSORIES



EDIT: IT'S COMPLETE! THE PLAYCABLE ADAPTER IS INCLUDED!
The BIN isn't that bad.


No, these are just sunglasses.
Last three items:
New activision pathces for auction!
BUZZ! THE MUSIC QUIZ PROMO bundle