SPAWN Acclaim Super Nintendo Sample Kit purchased from a former Acclaim employee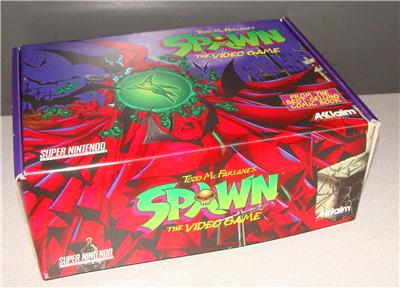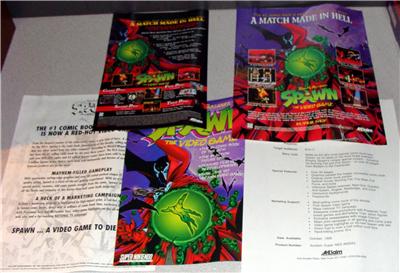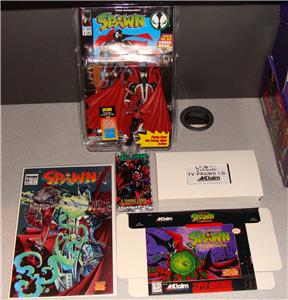 It includes sample prints of the advertisements for the game, A Spawn Comic book, A package of trading cards, TV Promo I.D. Video, a Spawn Figure, and an un-folded box print which has "Not for Reproduction on the back side.
If this sells for less than 200 USD, I'll quit GameSniped.
Castlevania4ever is selling rare stuff on eBay, like this G&W SMB YM-901Â prize. But on Chase the Chuckwagon, where protos can't be stopped, he is always auctioning new grails!
Other stuff:
Atari 2600 Defend Atlantis standee form
NINTENDO TEST STATION
300 LE Xbox 360